President and Director: Bill Anderson
 President and chair of the Little Juniata River Association since 2005; fly fishing instructor/guide; Innovative fly tyer; National Finalist for the Field & Stream "Hero of Conservation" award 2014; and Outdoor News – Person of the Year for 2015 (see links to videos on about the LJRA page). Winner of many environmental/conservation awards for his work preserving and improving the Little Juniata River. Bill has written articles on fly fishing and the Little Juniata River for regional magazines. And he is the author of "Trout Boomer and the Little "j" – The story of a fly fisher and his love for the Little Juniata River".  His innovative fly pattern, the CET (Crippled Emerger Transformer) was developed over several decades of observing and fishing the hatches on the little Juniata River. 50 Best Places Fly Fishing the Northeast". Most recently, Bill contributed "My Most Go To Fly" for the Pa Fly Fishing Museum Newsletter. Bill lives with his wife Carol in Sinking Valley, 10 minutes from the Little J.
326 Hobbit Hollow Road, Altoona, Pa. 16601, [email protected], Phone: (814) 569-8843
Treasurer and director: Scott Kavanagh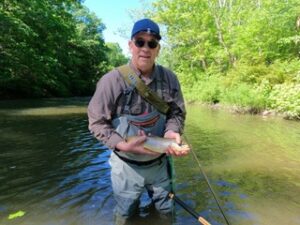 I have been a member for over 10 years and an officer since 2018. I grew up in Iowa and began fishing with my grandparents at a young age. I first picked up a fly rod to fish for smallmouth bass in the James River, while living in Richmond, VA in the mid-80's. I had put my rods away for a few years until relocating to the Altoona area in the early 90's and saw the beauty of the Little J! I am also a long-time member of Trout Unlimited and currently serve as the president of the John Kennedy Chapter.
664 Aspen Ln, Duncansville, PA 16635, [email protected], (814) 515-4788
Director: Dennis Johnson
Director: William King Sr.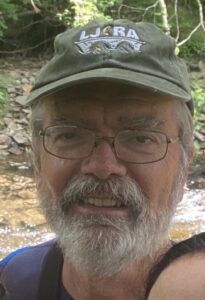 I'm Bill King. Platinum member & director of the LJRA.  I'm recently retired from the Altoona Water Authority after 44 years, so I have knowledge of the Little J's headwater streams and reservoirs. I've been fly fishing & fly tying since the mid 70s. I was fishing the Little J. When The PA Fish Commission was stocking " fingerling" brown trout back in the 70s, I took a break from fishing and became a hard core-birder for several years. Now I'm back fishing & camping. I'm a frequent camper at Greene Hills RV Park, so I fish there & the lower Gorge areas. 
3021 West Chestnut Ave., Altoona Pa. 16602, [email protected], Phone: (814) 207-3444
Director: Ron Kunz
Alexandria PA
Director: Lee Pryor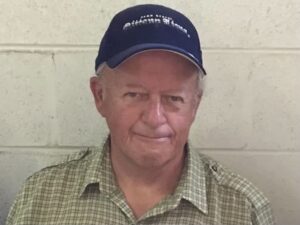 I was one of the original members of the LJRA that was formed after a chemical spill in 1998 wiped out most of the aquatic life in a large section of the river. I was born and raised and still reside in Birmingham, a village along the Little J. As a boy and young man growing up it was heavily polluted. Fortunately, the pollution was eliminated and the river has become a valuable natural resource which the LJRA, as part of its mission, has been protecting. I have been fishing the j for many years. I also enjoy tying flies, gardening, and fishing the local lakes for whatever tightens my line.
4058 Market Street, Birmingham, Pa  16686, phone: (814) 684-3160
Director and project specialist: Carl Reed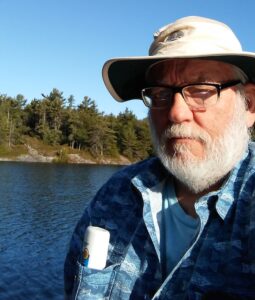 I have served as director of the LJRA since 2012. I am the unofficial  project specialist of the group. I am also a director of the John Kennedy Chapter Trout Unlimited 1995-present), a former director of the Yellow Creek Coalition (2011-2019) and a former director of the Mt Laurel Chapter Trout Unlimited (1975-1979). I am a PFBC and BSA angling instructor. I served in various capacities in Cub- and boy scouts for over 34 years. You wouldn't know if from the picture, but I often smile!
Director and web master: Joe Reese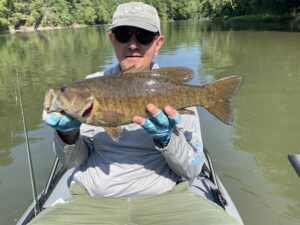 I have been a life member of the organization for 15 years and a director since 2014.  I grew up in rural Northern New Jersey (yes, it exists!) and have fly-fished and tied for 44 years. In addition to being a fisherman, I was a fur trapper as a youth during the winter months, which greatly improved my wading skills!  I am an amateur herpetologist and studied painted turtle and water snake reproduction as an undergraduate student. My favorite part of the J is the middle river, especially the islands area. As you can see in this photo, I also enjoy chasing SMB on the "big J" in the summertime when the "THE J" is too warm and low to fish.
State College PA, [email protected]
Director: Angie Spagnoli
Angie Spagnoli earned a B.S. in Environmental Science at Penn State University and a Master of Science in Ecology at the Indiana University of Pennsylvania. She has participated in many interdisciplinary research projects, including chemical headwater stream monitoring, utilizing LiDAR to identify topographical depressions in the landscape as potential vernal pools, the effects of weather on mountain laurel floral production, the creation of activated carbons using agricultural waste to remove pollutants from streams, and most recently, the effects of invasive plants on energy transference through trophic levels in wetland ecosystems. Angie works to restore wetlands and stream banks by removing invasives and planting native species. Her goal is to promote biodiversity and provide wildlife with natural, high quality food sources, such as insects and berries. 
Past directors:
Director Emeritis : Bill Bressler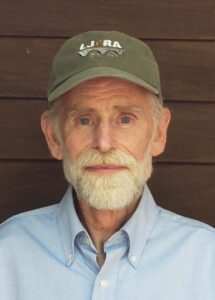 I've been a Life Member of the LJRA since 2010 and served as  Director from  2013-2022. I'm also a Life Member of Trout Unlimited. I was raised in State College, lived in Alexandria for three years, and have lived in Huntingdon since 1978. The Little Juniata is my favorite river, and I've been fishing it since 1973, at first just the lower river, but more recently the full length.  I also enjoy fly tying and fishing other central and northern PA streams and the Madison River in Montana.